All Catholic High School 60th Anniversary: August 13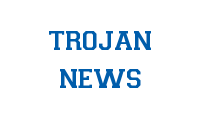 In 1966, there were 11 Catholic High Schools in Indianapolis. These 'alumni' had a combined reunion for their 25th, 50th, 70th birthdays and now this summer they are celebrating their 60th anniversary since graduating from grade school!
Join the group of fellow 'Catholic-school-ers' at their All City, All Catholic Reunion on Saturday, August 13, 2022 from 3:00 – 7:00 p.m. at NEW LOCATION!Manley's Irish Mutt, 7041 East 10th Street (just east of Shadeland).
Free parking, no cover charge. Admission is $15.
They look forward to seeing you there!