Girls Soccer Alumni Game: June 25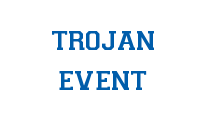 We welcome all former Lady Trojans and their families back to the BCHS Alumni Stadium on June 25, 2022, from 10 a.m. – Noon for the Girls Soccer Alumni Game.
Bring whatever you need to play and a side dish/drinks to enjoy after the game.
Cost is $20, which includes a t shirt and small donation to the girls' soccer program.
RSVP and place a t-shirt order via our online form below. Please register by June 10.
Additional questions? Contact Coach Balch abalch@bishopchatard.org 219-707-0572