Alumni share how BCHS prepared them for college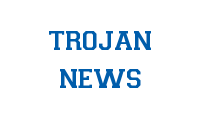 Thank you to the alumni who shared how their Bishop Chatard education and experience has made a difference in their lives.
---
Okenna is currently attending Cornell University, where he is majoring in Biological Engineering/Mechanical Engineering & Biomedical Engineering.
---
Nick Martin, Class of 2011, is currently at Notre Dame, pursuing a MBA degree. He is one of the captains of the Notre Dame football team.
---
Fred Hill is a West Point graduate and currently a 2nd lieutenant in military intelligence.
---
Natalie is currently studying for a Doctorate in Dental Science at IU School of Dentistry. She also was the Indy 500 princess runner-up.
---
Madeleine is currently a professional musician with popular group 'Lily and Madeleine'.
---
Lauren is currently studying at Purdue University, majoring in Accounting and Management.