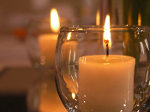 May God grant peace to the following members of the BCHS community:alumni, parents, grandparents and friends…
If you know of someone who we have missed, please contact Kelly Stuhldreher at kstuhldreher@bishopchatard.org.
Nancy Marie Friedman, 68, of Fishers, passed away April 10, 2020. Nancy was born in Cincinnati, Ohio on November 1, 1951, to the late William and Rose (Pastura) Friedman. She is survived by many dear friends and relatives, and her beagle buddy Gemma. Nancy was preceded in death by her parents, as well as her brother C. Gary Friedman. Nancy was a member of Christ the King Church and a graduate of Bishop Chatard High School.
Deborah Ann (Getz) Gerbers, 70, of Fort Wayne, passed away on Monday, Oct. 21, 2019, surrounded by her family. Born July 8, 1949, in Richmond, Va., Debbie was the daughter of Carl and Patricia (Ely) Getz, who survive. She attended school in Indianapolis, Indiana and was a 1967 graduate of Bishop Chatard High School. She went to college at Franklin College in Indiana, where she was a member of the Pi Beta Phi sorority and met the love of her life, Keith. Keith and Debbie were married in June of 1970 and have remained faithfully together for 49 years. She graduated from Ivy Tech school of nursing in 1985 and went to work in a pediatric office for a decade before moving to a neurology office and then finished her career in the Alzheimer's unit of a nursing home. She spent her life in care of others and was a dedicated wife, mother, grandmother, sister, daughter, aunt, cousin, friend and nurse. She was a faithful servant of God her whole life and was a lifelong member of the Catholic church. In her retirement years she and Keith enjoyed spending winters in Florida. She is also survived by her husband, Keith; children, Kevin (Deb), Tricia (Scott Norberg) and Brian (Jennica). Debbie was passionate about her family and in particular her seven grandchildren, Allison (19), Grant (16), and Kellen (8) Gerbers, Nicholas (9) and Andrew (8) Norberg, and Virginia (7) and Jude (4) Gerbers. Mass of Christian Burial is 1 p.m. Saturday, Oct. 26, 2019, at St. Jude Catholic Church, 2130 Pemberton Drive, Fort Wayne, with visitation two hours prior. Burial will be in Catholic Cemetery, Fort Wayne. In lieu of flowers, memorial donations in Debbie's memory may be directed to the Alzheimer's Association.
Frank Minton, BCHS Class of 1989, passed away on November 18, 2018. Viewing will be on Sat., Dec. 8 from 10 a.m – noon at Grace Apostolic Church, 649 E. 22nd Stree, Indianapolis, 46202. Services begin at noon.
Jenni Skinner-Stoltz, Class of 1986, passed away on November 19. A memorial gathering hosted by her family will be held at Moe and Johnny's, on Tuesday, Nov. 21 at 6:00 p.m. All are welcome.
Jeffrey "TRO" Alan Bruner, Jr., 35, of Indianapolis, passed away December 23, 2016. The son of Jeffrey Alan Sr. and Elizabeth D. Melton Bruner, Jeffrey was born October 16, 1981 in Beech Grove, Indiana. He was a member of Christ the King Catholic Church and was involved in all types of sports. For 12 years, Jeffrey served our Country in the U.S. Air Force for 12 years. Jeffrey is survived by his children, Brayden and Jalynne Bruner of Elwood, Indiana; his mother, Elizabeth D. Bruner of Indianapolis; his sister, Angela (Darrell) Combs-Brown of Trafalgar; grandmother, Mary Melton of Beech Grove; niece, Alexis Combs and close friend, Rebecca Mills of Acton. Visitation: Private. Private funeral services were held at Forest Lawn Funeral Home – 1977 South State Road 135, Greenwood. Burial with military honors followed at Forest Lawn Memory Gardens, Greenwood. In lieu of flowers, contributions may be made to the American Legion Department of Indiana – 5440 Herbert Lord Road Indianapolis, Indiana 46216.
Dima Avila, class of 2013, passed away on February 6, 2016. The funeral will be held on Wed, Feb. 10 at noon at Flanner and Buchanan-Geist. <a href="http://fbtributes.com/obituary?id=236374″>Most current information</a>
Grady Gilkey III, 47, Indianapolis, died July 14, 2014. Services will be held at 1 p.m. July 19 in Tabernacle Presbyterian Church, with visitation from Noon. Additional visitation is from 5 to 8 p.m. July 18 in Williams and Bluitt Funeral Home Peoples Chapel. Burial is at the Crown Hill Cemetery.
Karen Kathleen O'Connor, 42, died June 28, 2014. Services will be private. Arrangements: Indiana Funeral Care and Crematory .
Most entries are courtesy of the Indianapolis Star.