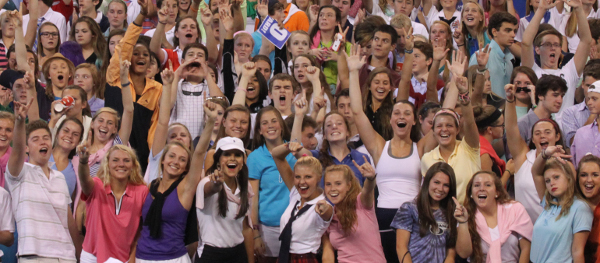 As alumni of Bishop Chatard, we can truly understand and appreciate the opportunities for faith, learning, leadership and service, provided by Bishop Chatard High School.
By making a gift to BCHS, you can ensure the Trojan tradition lives on. All donations will support our Annual Fund for tuition assistance and teacher compensation.
Young Alumni President's Circle
The Young Alumni President's Circle recognizes alumni who graduated within the last 15 years, who meet certain giving levels.
Read more about this program.
Matching Your Donation
Are you interested in growing your gifts to Bishop Chatard – doubling, perhaps even
tripling them? Corporate matching gift programs offer an easy way to do this.
Many companies will match their employees' donations to BCHS, often up to $3,000 per
year. This annual program involves no cost for employees, and Bishop Chatard can benefit!
In the past, BCHS has received matching funds from Apple, Bank of America, Duke Realty,
Eli Lilly, Key Bank of Indiana, Northwestern Mutual, USA Funds, and Wells Fargo to name a
few.
Find your employer and matching procedure
Search in the company database tool below to see if your employer has a matching gift program and how to take advantage of it. If your company name is not listed, check with your company for their matching gift program. Questions, need help? Contact Liz Hoffman at LHoffman@bishopchatrd.org or 317-251-1451 x 2275.
After you've found your employer and procedure, go to the bottom of this page for the next steps.
What do I do next?
After you've made your donation, arranging your matching gift is easy:
If you didn't fill out your company's matching gift form online, obtain it from your company's HR department. Deliver or mail to Bishop Chatard, ATTN: Matching Gifts, 5885 Crittenden Ave, Indianapolis, IN 46220.
Bishop Chatard will verify your gift and return the matching gift form directly to your company's designated matching partner.
Bishop Chatard will then receive a check from your employer, matching your gift.
Past Donations: Most matching companies will honor gifts given within the current calendar year. Simply send or bring your matching gift form to the Advancement Office, and we'll take it from there!