Ann Marie Matheny, '16, qualifies for Little 500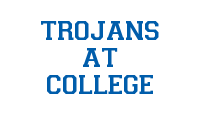 Ann Marie Matheny (BCHS Class of 2016), Grace Horan, Alexandra Nusawarhana, and Eleanor Conn are the four women that make up the first ever women's GodSpeed team that has qualified for the Little 500 on April 12, 2019 in Bloomington. From riding just a 'commuter' bike, to training, organizing a team, getting sponsorship and coaching, Anne Marie is in awe at being part of the race this year as the 'Godspeed' team at St. Paul's Catholic Center.
Read all about the team in the article from the Indiana Daily Student
.