Courtney Wheelock, '12, researches heat acclimation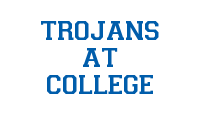 Courtney Wheelock, BCHS Class of 2012 and a third-year PhD student in the Department of Exercise and Nutrition Sciences (ENS), University at Buffalo, has received several awards and scholarships for her research involving altitude-acclimation. Whitney is looking at whether heat acclimation, which takes less time than altitude acclimation, might be a good substitute if someone needs to quickly get used to a high altitude.
"She calls it "cross acclimation" between a hot environment and hyperbaric (high altitude) exposure. The theory, she says, "is that heat acclimation might improve conditioning in high altitudes." She is studying the idea at a specific height of 8,000 feet above sea level, roughly the altitude of Afghanistan. Once you get above 2,500 feet, she explains, physical performance declines in people who aren't acclimated." 1
Whitney became interested in the field as she shadowed sport medicine doctors and athletic trainers, then helped in a research lab. Her career path enables her to explore a range of environments. She can explore what happens in hot or cold environments in the department's environmental chamber, and can simulate environments of different heights in the hypobaric chamber.