Fr. Christopher Wadelton, '84: using his life for others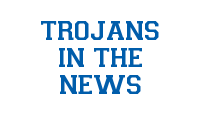 Usually we think of the life of a priest as saving souls. But, Fr. Chris Wadelton, BCHS Class of 1984 and current pastor of St. Bartholomew's Parish in Columbus, IN, went a step further to save the lives of others.
In 2020, Fr. Wadelton donated a kidney to a parishioner he had met, changing her life and that of her young family.
Seeing that change served as a primary motivation for Fr. Wadelton to donate part of his liver — even though he wouldn't know the identity of the person he was trying to help.
Read the story of his journey through these donations and the effect they had in his and others lives in the Oct. 13, 2023 Criterion at archindy.org