Matthias Benko, '19, launches Audubon Chapter at IU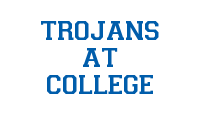 Matthias Benko, BCHS Class of 2019 and current junior at IU, shared his passion for birding with the IU campus by forming a club called Bloomington Birders. His hope was to inspire students to be concerned about birds and preserving the places they need to survive.
During 2020 and the pandemic, the birding club offered opportunities to connect with nature through guided bird walks and virtual gatherings. This led to joining Audubon Great Lakes in an effort to raise awareness for climate solutions in Indiana to protect the two-thirds of North American birds that are at risk because of climate change.
Read the full article in
gl.audubon.org
.