Rachel Ward, '11, in Lock Haven Lacrosse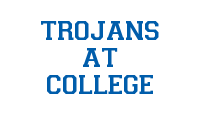 Rachel Ward, '11, is currently on the Lock Haven University Women's Lacrosse team. They recently jumped to No. 7 in the Intercollegiate Women's Lacrosse Coaches Association NCAA Division II poll. The Lady Eagles are 13-2 overall and 9-1 in PSAC action.
Read the complete Article
. Note: the 'jumping girl' in the article is Rachel!