Recent alumni (Class of 2017) take part in summer production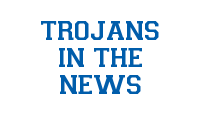 Three recent BCHS alumni (Class of 2017) are part of the productions in the 2017 summer season of Shawnee Theatre, the oldest professional summer theatre in the state, located in Bloomfield, IN. Jacob deCastro designed the season poster,
(view season poster here)
. Jackson Janowicz wrote the play, 'World Famous Shawnee Melodrama' to be shown July 20-23. Jack Lockrem will be performing in that play. BCHS Theatre teacher Bri Lindsey is the Producing Artistic Director of the Theatre.
Find out more about the Shawnee Theatre
. Better yet, drive down to watch a performance. Bloomfield is directly west of Bloomington, about 2 hours drive from BCHS.