Allissa (Battocletti) Noffke, '06, is Purdue Rising Professional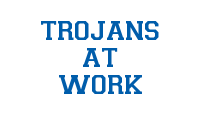 Congratulations to Allissa (Battocletti) Noffke, BCHS Class of 2006, on being named as a 2022 Rising Professional by Purdue University.
"Allissa Noffke works for the Human Spaceflight Operations at NASA Johnson Space Center as a Certified Extravehicular Activities (EVA) Astronaut Instructor and Flight Controller. She is in charge of leading on-orbit operations for US EVAs on the International Space Station (ISS). Known as a "Professor of Spacewalking", she teaches classes to astronauts in the Neutral Buoyancy Lab and also works with Mission Control to write procedures when astronauts are up in space.
Allissa gives thanks to her Purdue Engineering degree and the opportunities that Purdue gave her to land such a stellar role. A 2011 graduate, Allissa received her B.S. in Aeronautical and Astronautical Engineering while simultaneously participating in a Co-op with NASA from 2007 to 2010. Her campus involvements included being a College of Engineering Ambassador, Professional Practice Ambassador, Director of Purdue Space Day (2009), the Barbara Cooks Mortar Board Chapter and an avid choral singer in Purduettes. She has continued her passion and involvement with music in her daily life as a current Purdue Musical Organizations (PMO) Advisor Board member.
Despite her impressive list of achievements and acknowledgments, Allissa loves to spend time with her friends and family, traveling, and attending sporting events in her free time." 1
1
From purdueoldmasters.org