Alumni Basketball League 2023 Champions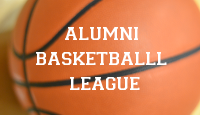 The Men's 2023 Alumni Basketball League began play January 8, 2023 and wrapped up a great season in early March.
Congratulations to the 2023 A League team winner '2012 Team Traub', with a 62-54 victory over 2016 Team Godlevske. Winning team members were Matt Hurrle, Nick Traub, Dan Buhler, Greg Gardner, Aaron Robison, Matt Hunt and Tyler Brazill.
Congratulations to 2023 B League team winner 2009 Team Commiskey, with a thrilling 73-70 win over 2006 Team Brodnik. Winning team members were Andrew Howard, John Brumleve, John Sahm, Nick Sahm, Pat Archey, Collin Smart, Ricky Rivelli, Chase Hofmeister, Steve Commiskey, Daniel Sahm and Nick Sahm.