Andy Mundell, '03, & team win Make 48 Reality Show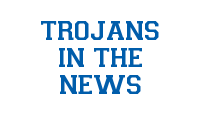 Congratulations to Andy Mundell, BCHS Class of 2003, who with a team of teachers at Purdue Polytechnic High School, are national winners of season 5 of the PBS Reality Show "Make 48", an invention-related reality show.
They won the competition with the invention of 'Don't Wet Your Pants' — well, you need to view the video to understand what this is all about.
Andy was a teacher at BCHS and currently teaches at Purdue Polytechnic. Congratulations Andy and team!