Curtiss Moore, MD, '01 — How I became a doctor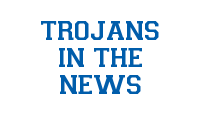 Dr. Curtiss Moore, MD,  BCHS Class of 2001, writes about his journey from Indianapolis to becoming a cardiology fellow at UT Southwestern Medical Center. Follow his tale — from being inspired as a youngster by Dr. Ben Carson's book  'Gifted Hands' to the persistence of his mother to the support of classmates at Prairie View A&M University to the present. Don't miss reading this fascinating article, with insights for all, on what it takes to become a doctor and how Curtiss landed up in the field of cardiology.
Read the article from UT Southwestern Medical Center Website.