Dan Dumbacher, '77, is named AIAA Executive Director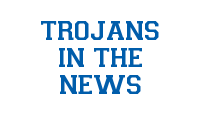 Dan Dumbacher, BCHS Class of 1977, has been appointed executive director of the world's largest aerospace technical society, the American Institute of Aeronautics and Astronautics (AIAA). As executive director, he will lead the organization's 70-person professional staff and oversee its $20 million annual budget.
Dan joins AIAA from Purdue University, where he serves as professor of Engineering Practice in the School of Aeronautics and Astronautics. He became a faculty member at Purdue after retiring from the National Aeronautics and Space Administration (NASA), where he spent more than three decades.
At NASA, Dan most recently served as deputy associate administrator in the Exploration Systems Development Division for the Human Exploration and Operations Mission Directorate. In that capacity, he provided leadership and management as the program director for exploration systems development encompassing the Space Launch System, Orion, and Ground Systems Development and Operations development and integration efforts.
Previously, Dan managed the Engineering Directorate at NASA Marshall Space Flight Center, which supported the Space Shuttle program's propulsion elements, design and development of Ares launch vehicles, oversight of NASA's Payload Operations Center, and supported all Marshall Space Flight Center International Space Station and science missions.
He also was deputy director of the Ares Projects Office and, before that, was deputy director for product assurance in the safety and mission assurance office, focusing on Space Shuttle return-to-flight efforts. Other assignments included manager of the X-37 Flight Demonstrator, deputy manager of the Space Launch Initiative Program, and program manager of the Second Generation Reusable Launch Vehicle Program, among other roles.
Honors at NASA include being awarded the coveted Silver Snoopy Award, the NASA Distinguished Service Medal, and the Presidential Rank Award for Meritorious Service. He twice received the NASA Exceptional Achievement Medal, in 2002 for accomplishments related to NASA's Space Launch Initiative Program, and in 1997 for his work on the DC-XA Project. Purdue University recognized him with the Outstanding Mechanical Engineer Award in 2003, and with the W.A. Gustafson Teaching Award in 2015.
Congratulations, Dan, on an accomplished career and this important position.