DuJuan Daniels, '98, comes to Indy as National Scout for Patriots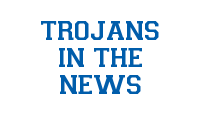 DuJuan Daniels, BCHS Class of 1998, is back in town this February in his position as the national scout for the New England Patriots football team. He will be scouting at the NFL Scouting Combine held in Indy.
Read the story of his journey from Mr. Football 1997 to national prominence.
Congratulations on your accomplishments, DuJuan!