Martha Carlson, '66, receives Best of Show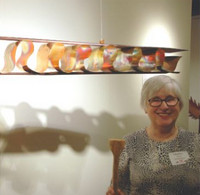 Congratulations to Martha Carlson, Class of 1966! She recently received Best In Show for her art piece submitted to the March 2016 Passion Collide Art Show at the Raymond James Stutz Art Gallery.
Proceeds from the show benefited the SurviveOars Paddle boat team here in Indianapolis.