Rachel (Newkirk) Barsella, '07, receives degree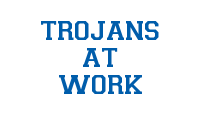 Rachel (Newkirk) Barsella, BCHS Class of 2007, attained her Doctor of Nursing Practice as a Family Nurse Practitioner from DePaul University, Chicago, in June 2020. Her study "Educational Tool Reduces Parental Stress at Home Post Pediatric Cardiac Surgery: A Pilot Study" has been published in the Progress in Pediatric Cardiology journal. She is now employed as a Nurse Practitioner in Adult Congenital Heart Disease at the University of Chicago.
Congratulations Rachel!