Rachel Ward, '11, is interim head coach at E. Stroudsburg U.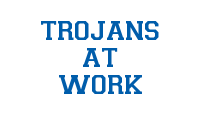 Rachel Ward, BCHS Class of 2011, is now in her fourth year of coaching the women's lacrosse team at East Stroudsburg University, the No. 1 team in the 2023 Nike/USA Lacrosse Division II Women's Preseason Top 20.
The team is coming off the program's first-ever appearance in the NCAA Division II championship game. Rachel had been nationally recognized for her contributions in that year by being named the IWLCA's Division II Outstanding Assistant Coach in 2022.
For the 2023 season, Rachel takes on a new challenge, as she is the interim head coach for the team while the current head coach is on maternity leave.
"At the end of the day, my job is to help the players be the best they can be every single day," Rachel said. "Does it get a little stressful? Yeah, it does. But it's the season. The season is what we live for, and if I have to take on a couple of extra things to help them, then I will do that." 1
Read the full article at usalaxmagazine.com
Rachel played received many awards while playing at BCHS and played collegiate women's lacrosse at Lock Haven University, helping them advance to NCAA Div. II Final Four in 2014.