Steve Daily, '65, receives Lifetime Achievement Award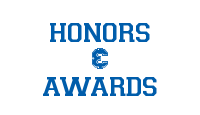 Steve Daily
,
Class of '65
, was recently selected by the Kokomo Perspective to receive their 2012 Person of the Year Lifetime Achievement Award. Mayor, chancellor, councilman, US soldier — Steve has been all of these and also a visionary who promoted the growth of Kokomo and of the people around him.
Read about his journey after BCHS
, from seeing a new City Hall built to starting plans for Kokomo Beach, Wildcat Walk of Excellence, Jackson Morrow Park to promoting Leadership Development. Steve was a vital part in many Kokomo activities. Congratulations Steve!