'The Rematch' BCHS At-Home Trivia Night: May 22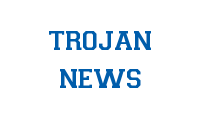 Put together your 'quaranteam' with friends & family — It's AT-HOME VIRTUAL TRIVIA NIGHT for BCHS.
When: Friday, May 22, 2020, beginning around 7:00 p.m.
Who: All are invited!
Categories: Vocabulary, History, P.E., Science & Performing Arts
Cost: FREE!

Put together a team consisting of family members, alumni, teachers, students, coaches, teams, friends of Bishop Chatard, or any other smart people you know. We suggest forming a team with those you are quarantining with.

Questions will be live streamed via YouTube. The answers will be submitted via Google forms. The winner will receive freshly baked Bishop Chatard cookies delivered to your front door!

Use the link below to register to play and we will email you the rest of the directions.

Registration deadline is May 22 at 6:00 p.m.