Trojan Football State Champions: Join us on Sept. 6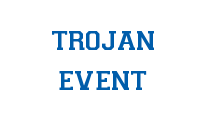 Bishop Chatard invites all football alumni who played on one of the school's 13 state championship teams to be our guests on Friday, September 6, 2019, as the BCHS Trojans take on the Roncalli Rebels under the lights at BCHS.
Reminisce with fellow football state champions as you cheer on this year's Trojan squad. We hope to have representation from each of our 13 state championship teams — 1983, 1984, 1997, 1998, 2001, 2002, 2003, 2006, 2007, 2010, 2011, 2012 and 2015!
Game time is 7:00 p.m. Check in at the entrance table in the north end zone and enjoy a casual catered dinner under the tent before or during the game.
Watch the game from the north end zone area or sit in the bleachers. You will be given a button at the time you check in that will allow you to move between the tent area and the bleachers.
Please RSVP by August 30 to Margaret Ruffing at mruffing@bishopchatard.org and include your year of championship. We would like to recognize the teams at half time.
We look forward to seeing you under the tent! Go Trojans!