Angela (Watts) Bond – '98, Teacher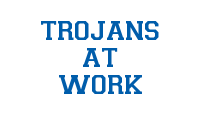 Noblesville student's class project comforts children in crisis
It started out as a simple assignment in Mrs. Bond's 8th-grade science class at Our Lady of Grace Catholic School in Noblesville. "Through this process, you all had to try to make a difference," said Angela (Watts) Bond, BCHS Class of '98,  as she addressed her students. One of her students was so inspired to make a difference, that her work started 'Bella's Crusade',  which helps children of domestic violence.
View the video from Fox 59
and read more about this caring student and her teacher who inspired her to 'make a difference'.