Justin Cooper, '93 – Artist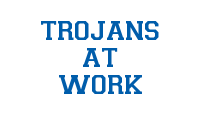 Justin Cooper, '93, self-taught artist, blends layers of acrylic, oil, wet-sanded canvas and metallic leaf to create subtle pictures in the style of Christian art — but the subjects are animals, often with halos – and painted in a style similar to early Japanese printmaker and painter Katsushika Hokusai.
His work was featured in exhibition as  "Missed The Boat", presented in 2011 at the Primary Gallery, Murphy Art Center. In it, you can  see the influence of the Eastern Orthodox tradition of icon painting — in a raccoon's halo, for example — and also the influence that the children's literature classic, Aesop's Fables, had.
Read more about his art and this exhibit at  www.nuvo.net