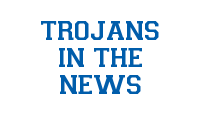 BCHS Trojan Joe Underwood, a Trojan for several years until he moved to Florida, is among the 50 finalists for the Global Teacher Prize for the 'best teacher in the world'.
See all nominees from around the world here.
Joe has stayed in touch with his Class of 1971 and we all congratulate him on this amazing honor!