Class of '65 celebrates their '70th Birthdays'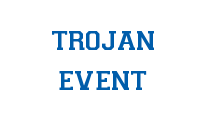 Save the date, June 3, 2017, (7:00pm) — for that is the date the Class of 1965 will celebrate our mutual (for the most part) 70th birthdays! The place is George's Neighborhood Grill, 6935 Lake Plaza Drive, in the shopping center on the south east corner of 71st & Binford. If you've never been to George's,
visit their website
to find out more. The food and service is always good; the location is convenient and parking is easy. We are looking for a rough idea of the number who would be interested/able/willing to attend. There will be a private room, size dependent on the number of people attending. There is no need for a committee or formal RSVP, but we will need to meet a minimum. Right now I've projected 40 people at $15/per person which will include some nice appetizers. Dinner and/or drinks will be your responsibility. Payment will be on the honor system. Wouldn't you love to celebrate your birthday TWICE this year? Because it is at least twice as nice to be alive… Questions? Contact Carolyn McMahon at carolynperrinmcmahon@gmail.com.