Tim Doyle, '79, invites all to MDFF Bowling Extravaganza: September 25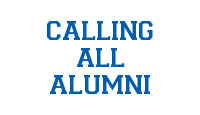 Tim Doyle (BCHS Class of 1979) is president of the not for profit
Muscular Dystrophy Family Foundation
in addition to his day job. 5 of the 7 Doyle siblings have been affected by Muscular Dystrophy (MD): Debbie (1974), Mack (1975), Tim (1979), Jody (1980) and Jenny (1988). The two siblings unaffected are Danny (1977) and Jamie (1982). Tim invites all alumni to join in supporting the 2016 MDFF Bowling Extravaganza! Enjoy an evening of bowling while supporting the foundation on
Sunday, September 25, from 5-7pm at Woodland Bowl
. The $36 registration includes 2 games of bowling, shoe rental, buffet dinner, T-shirt, and a chance to win door prizes. All ages are welcome.
Wouldn't it be great to get 2-3 teams from the following Bishop Chatard classes: 1977-1978-1979-1980?
(Of course, if anyone wants to participate, it is certainly open to all!) (It might be best to sign up 4 people at once as a team – but you can sign up individually and be assigned to a team). If you want to just donate, go to the donate section of the MDFF website –
www.mdff.org.