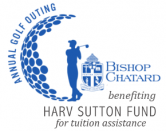 October 8, 2021
2021 Golf Outing is October 8!
Golfers of all skill levels enjoyed Bishop Chatard's Annual Golf Outing. Participation and sponsorship proceeds from the event support tuition assistance through the Harv Sutton Fund.
Despite COVID-19 precautions, our 2020 outing was a huge success, with over $55,000 was raised during the event on Oct. 2, 2020. Outing Champions were:
Men's Team
Kyle Fairchild '04
Matthew Dodson '07
Pat Zimmerman '02
Connor Noll '07
Women's Team
Julia Kaercher '05
Molly Rago '05
Megan Andress '03
Allison Roe '00
Become a Golf Outing Sponsor
It's never too early to think about sponsoring the 2020 Golf Outing. Various levels of sponsorship are available, to suit your needs. If you'd like to become a sponsor, contact Kelly Stuhldreher at kstuhldreher@bishopchatard.org or phone 317-251-1451, Ext. 3110
View Sponsor Opportunities Here
Thank you to our 2020 Golf Outing Sponsors!
Title Sponsor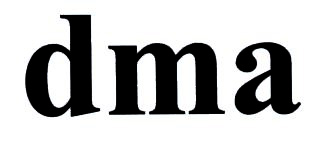 The Hurrle Family
Royal Sponsors
BKD, LLP
Printing Partners
Tendercare Home Health Services, Inc.
White Sponsors
Marian University
Somerset CPAs
DOZ l Dauby O'Connor & Zaleski, LLC
Catholic Cemeteries & Flanner Buchanan Group, Maureen O'Hara '81, Mark McCrocklin '80, Tim Elson '68
The Zehner Family: John, Lori, Kayla '17, Paige '20, and Maci '24
Mike '03 & Carly '05 Dury
Wenclewicz Insurance, Mark Wenclewicz '98
Merchants Bank of Indiana, Emily J. Petrie '03, Julia Petrie Kaercher '05
Matt and Julia '05 Kaercher
Hope Plumbing
Creamer, Elson & O'Brien
Drink Sponsors
Distinct Images
Lakewind Investments
Michaelis Corporation
Hole Sponsors
The Ford Family: Jane Wilkes '68, Joe Fird '69, Sara Ford Berscheit '01, Mike Ford '76, Dan Ford '09, Tom Ford '12
Russ Lawrence, Realtor, F.C. Tucker Company
Cathy & John Wagner Family
JAT of Fort Wayne
Jim Mahin
John Leonard
M.A.B. & Associates, Inc., Matt Berg '89
Noel-Smyser Engineering Corp.
R.P. Lux Company Inc., Commerical Real Estate Services
Remax/Sergi
Rob Dietrick Company
The Leone Family
The McNelis Family
The Duffy Family – Martin, Michael, Lauren Class '20
CBMC, Inc Lighting Solutions – Russ Miller
Huntington Bank
MMY Consulting
The Jamie Pratt Family
Noll Landscape
Denis & Susan (1966) McCusker
Terri McLaughlin
Northside Glass
Zimmerman Family, Partick '02 & Luke '99
S.A. Berg Co.
The Martin Family
Godlevske Family
Commercial Finishing Corp.
McLaughlin & Associates: Matt McLaughlin '80, Tracy Carroll Nondorf '80
Go Trojans – BC Class of 1969
Dury Investment Group
The Hurrle Family: Will, Jen, Lucas, Jack
Kennedy Tank and Manufacturing Co, Inc
The DiSalvo Group
ACRE Capital, Joseph '02 & Laura '02 DiSalvo
---
We thank these sponsors for their generous support!